Mumbai: Reserve Bank of India Governor Urjit Patel cited "high uncertainty" on inflation while holding the key interest rate for a fourth successive policy review, according to minutes of the June 7 meeting of Monetary Policy Committee released on Wednesday. It was the first time that a Monetary Policy Committee (MPC) member had voted against the majority decision. At its second bi-monthly monetary policy review of the fiscal year on June 7, the RBI maintained status quo on its repo rate, or short-term rate for lending to commercial banks, at 6.25 per cent. In doing so, the policy statement said the six-member MPC was guided by the risks to inflation.
"As the year progresses, underlying inflation pressures, especially input costs, wages and imported inflation, will have to be closely and continuously monitored," Mr Patel said, as per minutes of the the MPC meeting.
"The risk of fiscal slippages, which, by and large, can entail inflationary spillovers, has risen with the announcements of large farm loan waivers," he said.
"At the current juncture, global political and financial risks materialising into imported inflation and the disbursement of allowances under the 7th central pay commission's award are upside risks," he added.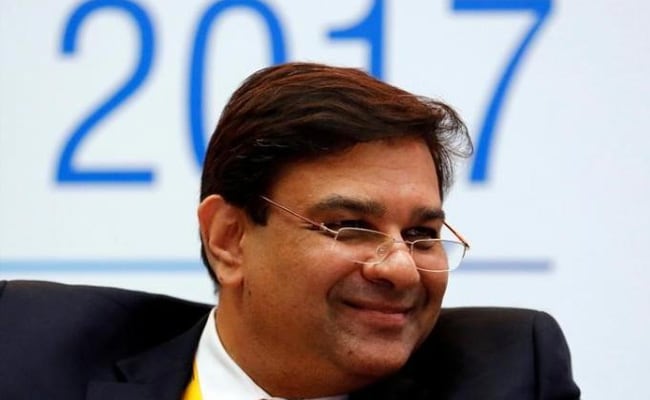 The RBI governor argued for avoiding premature policy action.
"Considering the high uncertainty clouding the near-term inflation outlook, there is a need to avoid premature policy action at this stage. I, therefore, vote for holding the policy repo rate at the current level of 6.25 per cent and maintaining the neutral stance of monetary policy," Mr Patel said.
"Premature action at this stage risks disruptive policy reversals later and the loss of credibility."
"The current state of the economy underscores the need to revive private investment, restore banking sector health and remove infrastructural bottlenecks. Monetary policy can play a more effective role only when these factors are in place," he added.
Instead, the sole dissenting external member and IIM-Ahmedabad faculty Ravindra Dholakia voted for a minimum a 50 basis point cut in the repo rate.
According to the minutes, Mr Dholakia said there were several noteworthy recent developments on the prices and output fronts that warrant a decisive policy action by the MPC.
"In my opinion, this is the most opportune time for the MPC to effect a major cut of 50 basis points in the policy rate to bring it down from 6.25 per cent to 5.75 per cent," he said.
"All in all, the prevailing inflation and output conditions and prospects are such that there is enough space for a substantial rate cut of 50 basis points if not more," he added.
Meanwhile, India's annual retail inflation eased to a record low of 2.18 per cent in May on lower food prices. The wholesale price index (WPI), with the revised base year of 2011-12, also decelerated further in May 2017 to 2.17 per cent from 3.85 per cent in April as food prices eased.